I'm making images using Pixilang, PixiTracker and others.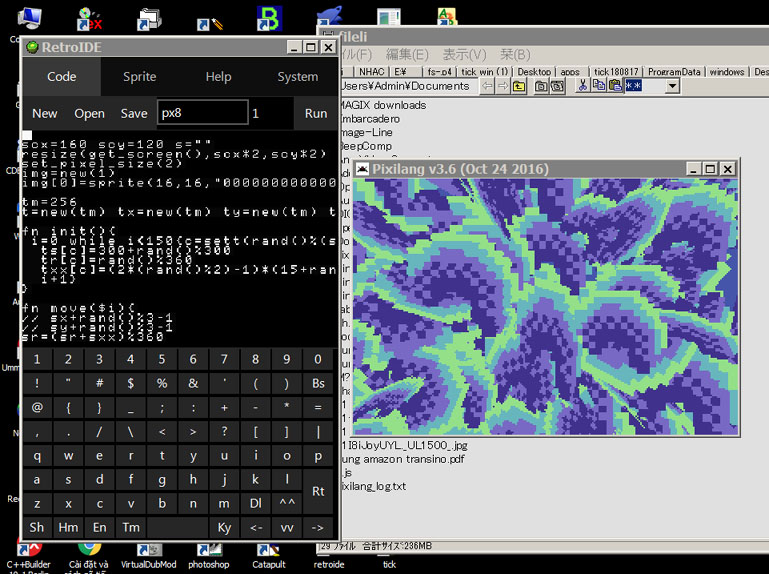 If you like, please see this.
https://www.youtube.com/watch?v=kY35qVUU6a4
Site Admin
Posts: 3568
Joined: Fri Jan 23, 2004 12:28 am
Location: Ekaterinburg. Russia
Contact:
Thank you! I like the functions and grammar of Pixilang very much. It has the ease of use I'm seeking in mobile work.