There are some inaccuracies in xm/mod importer, making some tracks sound not as intended.
Here are a couple of most obvious ones.
Tracker files from examples below can be downloaded here since attachments don't work:
https://files.catbox.moe/o5lwbd.zip
"Flip-Flap":
First pattern plays double click sound while it doesn't in the original:
"it's time to start"
Imported .xm's lack EB volume lowering effect: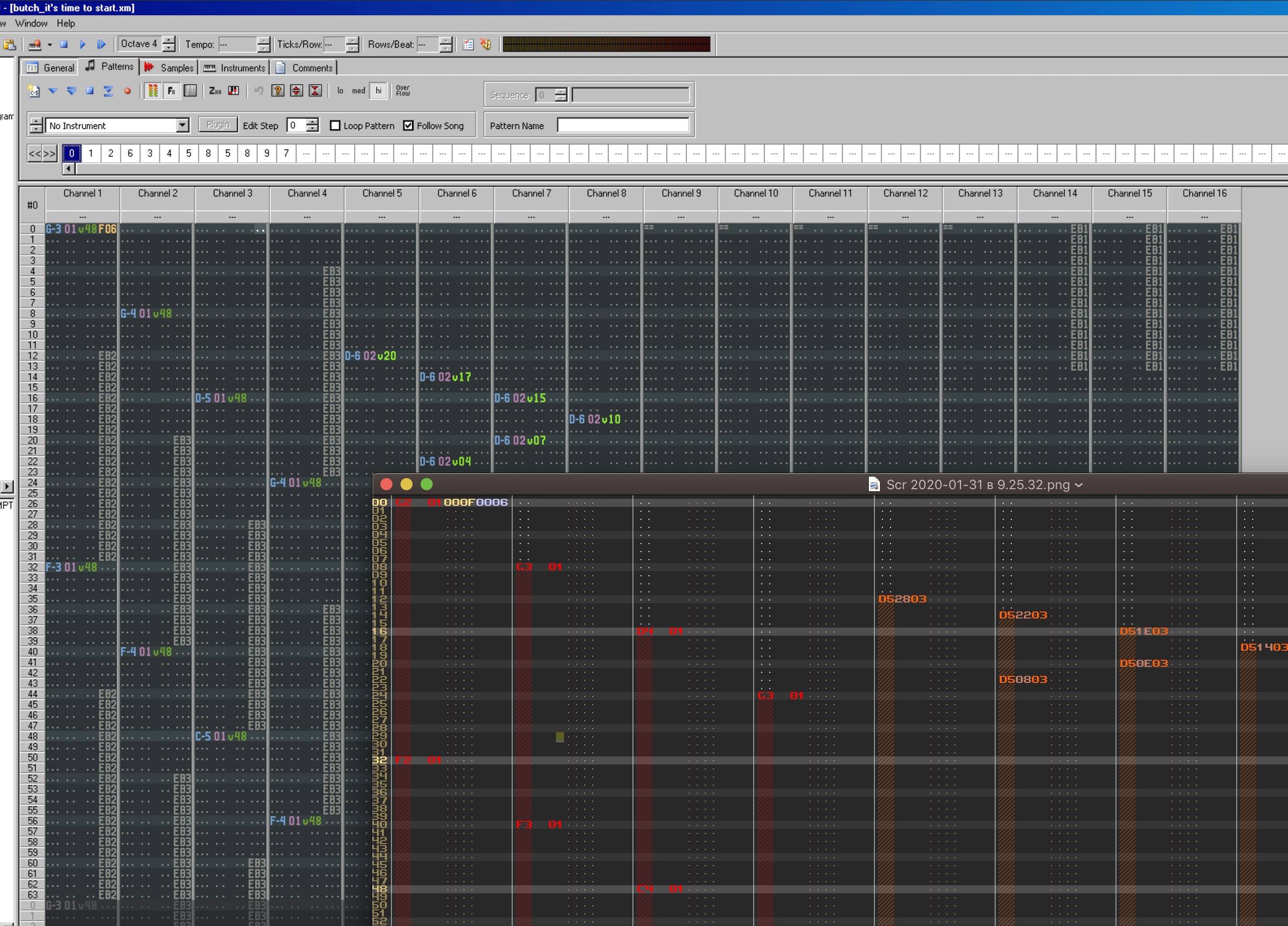 It's quite important for the scenarios where sunvox is used as tracker music player.
thanks